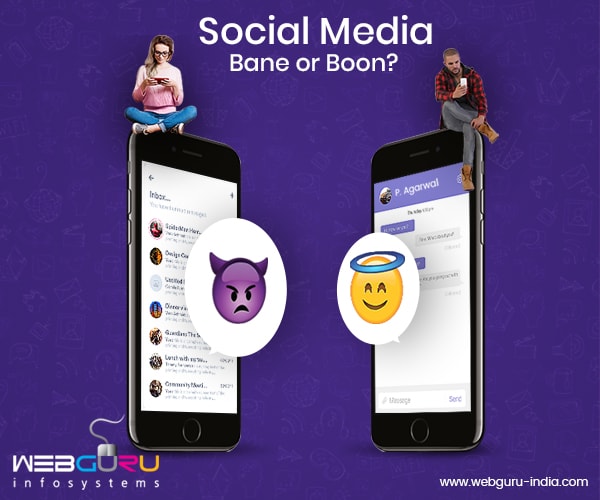 Social media is a powerful tool for business if properly handled. It can help a lot in generating business leads and also produce a brand image of the company. Research conducted into the importance of social media has proven its benefits for public-organization relationships. Businesses can now hope to reach a wider audience base by effective social media marketing through the various social media platforms.
Prior to the popularity of social media, businesses used to advertise about their products and services through newspapers and television advertisements. The cost of promotion proved too high to be borne by businesses. Also, the performance of the promotions could not be effectively measured. Advertising through social media is cost-effective and the performance can also be easily measured. This is the reason behind the increasing popularity of social media marketing.
The power of social media in helping businesses to grow cannot be stressed enough. More and more companies are looking to create an online brand image in this age of technology to further their sales. While this has an advantage, it also poses a lot of risk. Social media, being a public forum should be handled with care, since any information posted on it can go viral within a matter of seconds. Special care should be taken when commenting or posting about any religious views or political opinions or caricature of a famous personality. It has the potential to easily escalate into a huge issue. This can result in a social media crisis.
The most common causes of social media crisis are-
Feedback from unhappy customers
An insensitive tweet
A personal remark regarding religious or political views
An inappropriate picture
An offensive remark
Harmful comments posted by ghost writers (rival companies)
Accidents caused by external factors beyond the company's control
To sum up, social media has its shares of benefits and risks, like any other thing. If the crisis arising out of social media can be effectively handled by businesses then the medium can be utilized to its full potential for effective brand building and business growth. To effectively deal with a social media crisis, follow these steps:
Efficiently Monitor the Crisis
It is important to monitor how the crisis develops, irrespective of the cause. This should be done in a way so that the volume of social media messages do not overwhelm you. For this purpose, use social media monitoring tools. Also, make sure to post relevant updates through your social media channels, so as to respond directly to customers. Never leave any feedback or customer response unattended. Keep a dedicated member or a team in your company solely for this purpose.
Own your Mistakes
When your customers receive a faulty product or a service and comment on the same, then you should make sure that you address the issue. Acknowledge your fault and assume responsibility. Take necessary steps and close the discussion thread by notifying the actions taken to resolve the issue and also request the customer to share his/her feedback post resolving.
Efficiently Dealing with Bad Reviews
If a customer who has availed your service or product has posted a bad review regarding it, first check whether it is a genuine grievance. If they are commenting regarding something which was not included under the terms of service, then do not admit responsibility for it. Address the issue and explain the services and terms of use, post the policies as evidence and finally make sure that you do not leave the customer angry or unhappy. Engage with them and let them know that you would be more than happy to help them when they have genuine complaints.
Handling Insensitive Comments
When someone from your company posts insensitive or personal comments regarding any religious or political party or some eminent personality on your company page, it can result in a social media crisis. To deal with it, ensure that you issue an apology to the persons/parties concerned. These are sensitive topics and they should be handled with care.
The benefits of social media are plenty. However, the crisis arising out from it can also be very damaging for your brand image. Dealing with them efficiently is very important. If you do not possess the resources or you are unable to effectively monitor the situation then you can hire the resources of a knowledgeable social media marketing agency to help you out.
Conclusion: Strategical approach to social media has proven helpful in risk management scenarios. It is a very bad idea to wait for a social media crisis to blow over, thinking that it will solve the situation. Ignoring it will only worsen the scenario. If used correctly, social media can be an added asset. Taking resort to reply to social media threads to handle a crisis proves useful in effective mitigation of the situation.