26 Nov / 2014
552 views
Take a Note of These Factors While Developing a Mobile App
Smartphones and tablets are slowly taking over the world with newer devices being introduced every now and then. The growing popularity of these devices has in turn, led to the prominence of mobile app development to fulfill the needs of the users in the best manner possible. Many people fail to understand the need of mobile app development which is considered one of the best ways to expand and expose your business to the masses.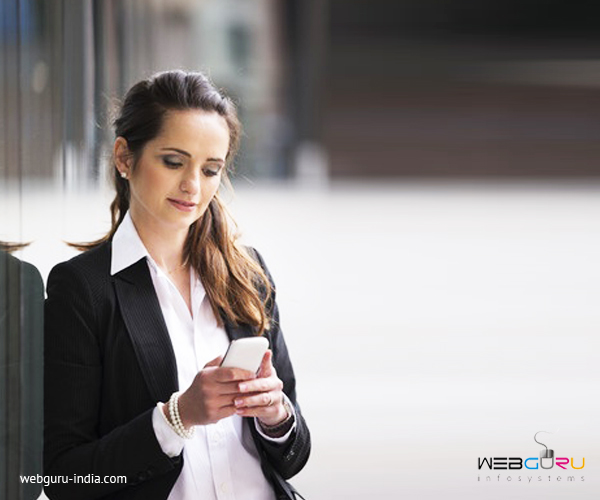 It is hard to ignore the importance of mobile apps in the present day world as these applications are used by millions of people all around the world for their convenience and comfort. However, developing a mobile app isn't an easy task. Starting from coding to designing and development, a lot of research and analysis goes behind the process. Provided below are some of the significant factors which you need to take a note of before starting with the development of a mobile app.
Target Audience
It is vital to assess your target audience for the app to be designed so as to offer your users with the features and functionalities they would love. If the app you want to develop is solely for the purpose of selling (e.g. "a shopping cart app) then, the availability of "add to cart" and "buy" buttons are a must. Similarly, if you plan on developing a fitness app then, you need to make sure that all the functionalities should be accessible while on the go.
Platform
You may have a hard time deciding upon the platform to choose for your mobile application. With millions of apps already present for different platforms like Android, iOS, Windows, etc. you need to have a clear strategy and concept to select the best platform for your application. If you plan on making money with your app then, iOS platform should be your preferred choice however, if you plan on promoting your business through your app then, Android platform is your best bet.
Deciding Upon App Content
The content along with the app design is the first thing that catches the attention of the users. Therefore, you should put in every effort to bring out stunning results in this area. The content used within the app should be valuable and appealing to keep the users engaged.
The overall app design along with the animations used should work perfectly with the content presented.
Device Types
When it comes to designing mobile apps, the size factor and form factor play a crucial role towards a better user experience. Platforms like iOS, Windows and Blackberry have finite form factors and screen sizes but, the real problem arises with Android platform where the screen sizes and form factors vary to a great extent. So, first you need to decide which screen sizes your app will support then, design the applications keeping in mind density and size.
It is always a good idea to design separately for different layouts for varying screen sizes and design drawables for various screen densities. By combining these drawables, you can develop a mobile app that works flawlessly throughout multiple devices and screens.
Paid or Free
For better promotion and business, the best idea is to release two versions of your mobile app – free and paid. You can include some basic features and functionalities in your free app version. The paid version can include some enhanced features and functionalities. If your app appeals to the users then, chances are high that they will also invest in the paid version. Rovio Entertainment Limited took a similar approach with their highly successful 'angry bird' app.
Conclusion
After you have developed an app, don't think that your job is over. An app is similar to a car which requires periodic checking and maintenance to keep users happy and satisfied. Starting from periodic updates to adding exciting new features, the process continues. The users should never feel bored and think about moving to another app. The idea is to keep them interested at all times and think about enhancing their experience through innovative and unique ways.