20 Apr / 2015
1,120 views
The Better Side of Cross Platform Mobile App Development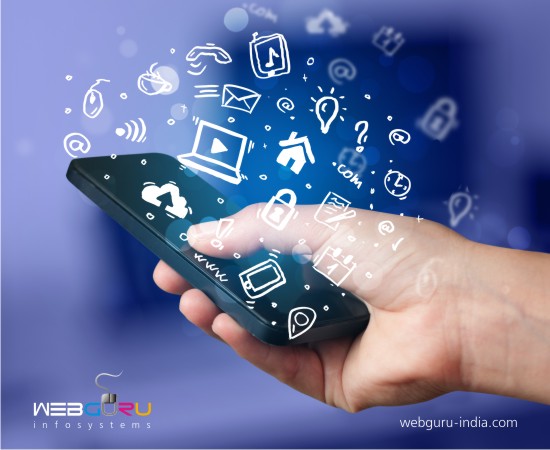 Technology has been witnessing unpredictable changes that make it possible for the developers to create applications to work on varied platforms. It is the need to garner exceptional amount of target audience like mobile or smart phone users that designers and developers are progressive in creating mobile applications to be operational on multi-functional browsers. Indeed, the increasing craze to attract more viewers, companies has developed applications that can easily run on mobile phones and mobile application development is gaining pace in this race. Indeed, people are coming up with the need to carry out different tasks in their smart phones.
Certainly, cross platform development mandates for writing an application code in the development document and this allows for multi platform functionality mobile-based applications. The best part of using cross platform development is:
Wide Reach:

Covering more platforms for the application functionality allows for attracting more audience. This ensures wide reach and better turning out time. With the increase in smart phones usage, people are on a constant look for high quality applications that allows them to carry out personal and professional tasks through them. Generally, it is the advent of varied mobile phone manufacturing companies that calls for essential support. Each type of user wants that the application needed should be operational on their phone.

Cost Effective:

Ideally, the development of individual application may incur heavy costs because every application has its own set standards. On the other hand, mobile applications meant to work on cross browser platform will allow it to be developed once and used uncountable number of times for easy operations.

For this purpose, one does not require a big staff to develop the application; just a single expert can do the entire magic. Moreover, it has the ability to lower the long-term maintenance cost.

Reduced Barrier of Entry:

It is the benefit of common language and familiarity with similar tools that cross platform development becomes easy. Indeed, they trim down the technical obstacle that might have prohibited the implementation of native development. In the wake of doing this, one has to be aware of technical trends going on and the ability to adopt them in developing applications. The scenario is such that web users or smart phone owners wants to make their mobile handsets work like a computer for them. This is the concern that allowed developers to come out with this technical trend better for everyone.

Easy Marketing:

As the mobile applications are crafted on cross-browser platform, it ensures extensive marketing because different mobile phones have varied browsers configured in the device. The business organizations with specified mobile applications tend to develop them for user-friendly functioning.
Cross platform development for smart phones is the result of technical advancement that allows one application to run on various platforms. It is the adaptability aspect that allows a person to deal with high-end solutions and enable a company or application to reach beyond its target audience. The essential synchronization of the programs and languages used in developing a cross platform mobile application has created a demand for them. Be it gaming, shopping websites, emailing, entertainment or even chatting long distance, cross platform development for mobiles has managed to incorporate all of them in its fold. This is the reason that it has started to grow and is advancing with great pace for a productive future.