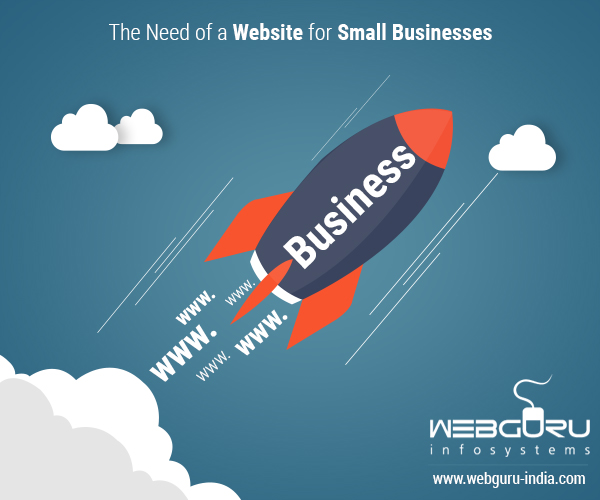 In today's world, people turn to Google for the smallest of requirements. A single search query can generate a list of innumerable websites. So if you want your business to be known to more people, owning a website can be the best way. This can be even more beneficial for small businesses looking to increase their popularity. Not only can a good website create a strong impression on the customers, but can even increase the number of people engaging with the business.
How Small Business Websites Can Be Beneficial
Websites Give You a Chance to Make Your Business Visible
With over 5 billion internet users worldwide (Statista), it would be wise to have some level of online presence when it comes to your business. In order to do that, you need a website. It is, in fact, the bare minimum for people to discover your business. There are several businesses which operate manually, but owning a website always helps. Frankly speaking, you don't need a website to make your business survive, but to sustain it. If you don't have a business website, you even lose out the chance to get listed on Google search results, which can affect your company in the long run.
Websites Can be a Matter of Reputation
In the modern world, websites have the power to attract or repel the customers. Just like business cards, logos or even the name of the company, websites can add to the prestige of a business. One of the most important details every potential customer looks for in a business card is a link to your website. Having a website is one of the easiest ways to give your customers the impression that your company is no less than the competitors in any aspect.
A Website Can be an Excellent Sales Tool
It is certainly possible to promote your business through newspapers and other forms of media. But with a major part of the world's population having shifted to the web already, the prospects of print media have become very limited. That is where the role of a website for small business comes into play. From targeted advertising to personalized email marketing, there are numerous ways to promote a small business if you have a website.
Websites Improve Accessibility and Communication
Visiting a website from a smartphone is easier for customers than physically visiting a brick and mortar store. All your products or services can be listed on your website, thus allowing customers to browse through them at ease. Moreover, it becomes easier for your customers to communicate with you in case of queries, issues or feedback. Modern websites usually have a contact us form where the customer can put in their queries. It is very important for small businesses to maintain a healthy relationship with their customers to flourish and having a proper business website can help.
Websites are Easier and More Cost-effective to Create and Maintain
For small businesses, setup and maintenance costs can be a major concern. In comparison to a brick and mortar store, websites are easier to create. Even if you want to create a very high-end website rich in functionality, your expenses will still be negligible compared to what it would require to set up a physical store. Maintaining them also requires a lesser amount of money. What is more interesting is that you can strategize and make changes to your website whenever and in whichever way you want. This makes a website much more future-proof.
Conclusion
In today's world, it is always advisable to have a website. In case of a small business, a website can be a great way to reach out to more people, create a strong impression on the visitors and convert them into customers. It is more cost-effective and gives you more control on your progress. Without a website, you lose out the minimum chance of getting your business found anywhere on the internet, and with the direction the world is heading towards, this can be quite harmful for your business if you want to sustain it in the long run.