In this era of digitalization, online shopping has become a preferred choice of people over traditional shopping. Online shopping is far more convenient, comfortable and hassle free unlike, shopping at a physical store. But, things aren't as easy as they sound because it is an extremely hard task to convert your visitors into customers through your online shopping cart website.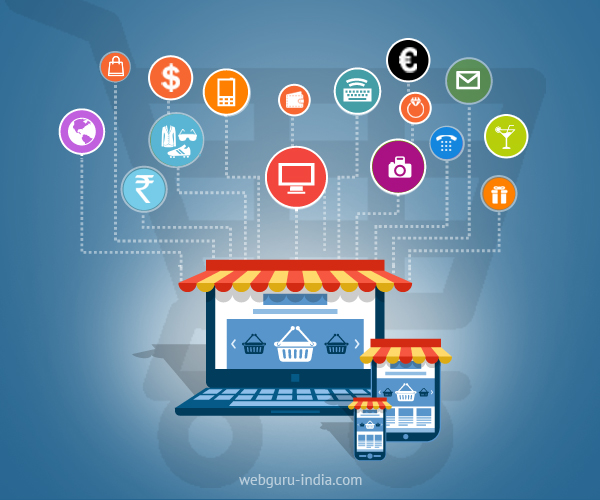 Shopping cart abandonment is a major issue for most online merchants leaving them with more concerns and trouble. Apart from a strategic and calculated approach, you need to constantly innovative and adapt with the growing trends to offer your visitors with an enhanced online shopping experience. Here are some of the ways through which you can achieve better conversion rates and avert shopping cart abandonment.
Create Clear Pathways Using Your Buttons
Guide your visitors by providing them with checkout and buy buttons that stand apart by quickly catching the attention.
The online store of "Stella McCartney" is the perfect example of such a store that utilizes this concept in an effective way. When you select an item from their store, the "Add to Shopping Bag" button is displayed in pink along with the "Proceed with Order" button. This in fact is a great idea as it provides visual cues to the visitors propelling them forward towards buying an item.
Product Images of High Quality
If there's one thing that seriously affects online selling decision, it's images.
Can you think of developing an online shopping cart website without images? Of course not! When people visit your online store and search for their preferred items, the first thing that catches their attention is the images.
People want to see what they are being offered, which is why, it is important to include quality product images that instill confidence and trust. "Nite Watches", a leading watch manufacturer provides stunning images of its watches which can be viewed from different angles. Apart from that, visitors can also get a feel of how the watch will look at night by clicking on "Enable Night View".
Unique Content and User Reviews
Using generic product descriptions is a common mistake committed by several ecommerce websites. Not only does it hurt the search engine rankings of a website through duplicate content but, proves extremely ineffective when it comes to convincing visitors.
Studies have shown that, shopping cart websites that have interesting product descriptions and user reviews have much higher chances converting its visitors into customers. You can encourage your existing customers to give reviews on the products they have purchased from your website so as to help future buyers make their decisions.
Removal of Programming Errors
The last thing your website visitors want is an error message that is obscure and extremely hard to understand.
An error message can cause extreme frustration and irritation especially, when a user is about to finish with the purchase of a product. Though it is quite natural that a programming error may pop up sometimes because of some technical errors but, the idea is to present them in such a way so that users don't get intimidated. However, you should always put in the effort to check out all the pages on different devices and browsers and eliminate errors as much as possible.
Enhance Cross-selling through Recommendation
There are several companies like eBay, Netflix, Amazon, etc. that promote cross-selling and up-selling of ecommerce products through recommendation of different products.
Recommending your customers about different products requires a lot of research, proper analytics tracking as well as good knowledge of the products. It is only then, you can combine these things to present your visitors with proper recommended products that can surely benefit them in different ways.
Wrapping Up
These are only some of the effective ways of increasing conversion from your ecommerce website. There are several other things that you need to focus on like email marketing, investment in SEO, PPC campaigns and more that can decrease shopping cart abandonment and lead to increasing conversions. Customers can abandon your site because of various reasons and you need to be always alert and ready to make quick changes for the betterment of your site and business.
If you have any more suggestions, please feel free to post your comments and/or suggestions.