Home Blog Looking Back Yahoo Is Dying, It Is Now Powered By Bing
Yahoo Is Dying, It Is Now Powered By Bing
Not an Yahoo moment for Yahoo as its millions of loyal fans are crying hoarse over its much speculated and much anticipated integration with Bing that is supposed to ring the death bell of a great search engine. This is pathetic reduction of a great search engine to an appendage of Bing. Yahoo which was once considered to be the arch rival of Google, has sold itself to Bing and it is no more a search engine. All its secrets that were developed painstakingly by some of the best developers of the world for years are in the hands of Bing, who is now revving up use this new arsenal to invade the territory of Google.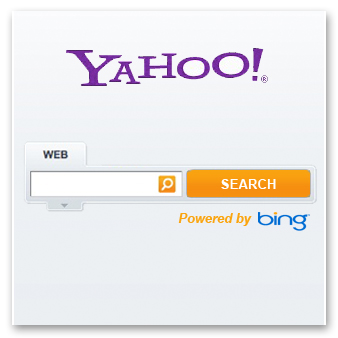 Yahoo Up For Sale
However, Yahoo is not going to acknowledge this fact. It still believes that it will be able to retain its position as a search engine in coming years. Shashi Seth, Senior Vice President, Yahoo! Search Products, in his latest post in YsearchBlog has proudly stated "Yahoo! Search will always be a Search Engine". But the reality does not say so. It seems people are already shifting their attention from Yahoo search to Bing and we believe that Bing is relishing it.
Yahoo: The New Yes-man
The process of annihilation was started most probably on August 17, 2010 since in that day, Yahoo has posted three posts in its YSearchBlog for making people aware of the coming changes. As was to be expected, it tried its level best to convince the readers that this move is going to benefits the users by enhancing users experience but this is nothing more than just a façade. When the merger will be completed, we will like to have a new Yahoo, which will lack all its originality. It will just be a mere shadow of what it had once, it will be transformed into a yes-man of Bing.
Bing Is Better, Smarter
From now on, search listing on Yahoo! Search is likely to be powered by Bing. However, this change will come into effect in the US and Canada at the initial stage. It is likely to take 2 years more to complete the full transition in other parts of the world. Yahoo! Video, Image and Web search are now powered by Microsoft platform in Canadian and the US market.
Bing is visibly happy with the outcome. In its blog it has expressed its unbridled happiness for the successful completion of this task. Here are the excerpts:
Today I am happy to share that Bing is powering Yahoo!'s search results in the US and Canada (English only for now, the other languages will come in the weeks and months ahead).
What Should Webmasters Do?
Try to please Bing. This is all you can do since there is no need to please Yahoo anymore. If you can manage to get better ranking in Bing, we hope that you will be able to get better ranks in Yahoo as well. Try to keep a close eye on the latest developments and pray to God.