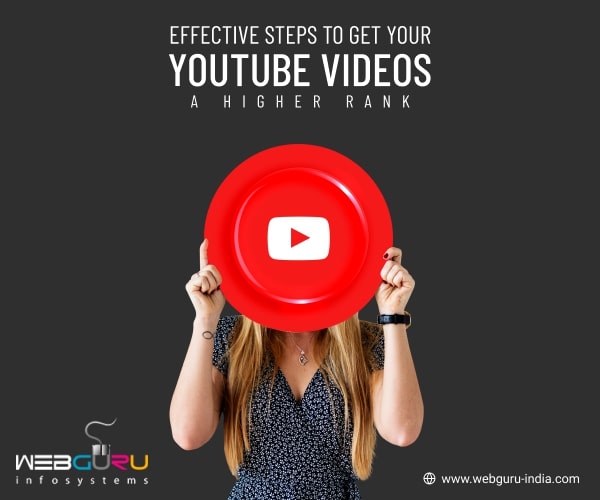 YouTube is the second largest search engine right after Google. It has its own set of SEO best practices. From boosting your brand awareness to driving credibility, YouTube SEO plays an important role in your marketing efforts. Optimizing a video for YouTube takes more than selecting some keywords. Today, we will explore some of the handpicked practices diligently followed by the digital marketing services to get a video rank high on YouTube. Without further ado, let's get started.
Win a High Rank for Your YouTube Videos: A Detailed Outline
Effective Video Keywords
Keyword research is integral for video marketing. Every video should be centred around one target keyword and every part of your video should be optimised around this keyword. This content includes the title, description, tags, and actual video content. You may have noticed that many YouTube keywords start with "how to". This is because whenever the visitors type "how to" for finding out a tutorial video, the keyword-optimized videos have a greater chance to obtain a high rank.
You can also engage SEO services to improve the ranking of your videos. Later, we will outline how you can optimize your video title and description. Keep reading.
Impressive Video Thumbnails
What happens if you don't pay attention to your thumbnails? The video thumbnail is the image that the searcher sees when your video is indexed. So, it's important that the visitors find it engaging and click on it.
Now, if you don't pay attention to those images, YouTube will itself represent an image from the video and there's a great possibility that it might be an unattractive frame.
These thumbnails need to be compelling and relevant as they represent the content of your videos and help you receive a higher play rate. There are a few applications for making impressive thumbnails like the YouTube Studio app. So, make sure that your thumbnails are eye-catching and most importantly offer a clear description of your video.
This blog will give you a deeper understanding of YouTube marketing (https://backlinko.com/youtube-marketing).
Optimise the Title
Optimising your video title is just like optimising your headlines for written content with the insertion of your focus keyword. As we already mentioned, you should conduct detailed keyword research to make sure that you are targeting keywords that users are actually looking for and create an amazing and engaging video title.
This step plays a vital role in getting a better ranking because if the users don't find your video title relevant to their query, they may go for other options available.
Content- Specific Video Description
When you write your video descriptions, insert your focus keyword strategically without sounding forced. Make them proportionately short and to the point. Make sure not to stuff your description with too many keywords or put irrelevant points as it may irritate the users. Keep it straight. YouTube's bot will crawl your description and index it, resulting in a higher ranking for your keyword.
Check out this guide for video marketing guide (https://blog.hubspot.com/marketing/video-marketing).
Video Engagement Report
YouTube ranking depends a lot on how users engage with your video. This means the number of likes, comments, shares, and subscribers you are getting. YouTube provides engagement reports on a regular basis to help you understand your overall performance. Keep an eye on these metrics to improve your YouTube SEO efforts and get your video to rank fast.
Push to Social Media
These days, SEO is not only limited to search engines but also expanded to social media. The interaction you earn from social media can very well impact your video's rank on YouTube.
Promoting your video on social media platforms helps to optimize your overall digital presence and make it easier for them to watch your videos right on their feeds without having to click off and go to the YouTube site. You can also feature a glimpse of the video on social media and ask them to visit the YouTube channel to check out the entire video.
Some of the best platforms include Facebook, Instagram, Twitter, Quora, and many more.
The importance of video marketing is increasing with time. With the above-mentioned tips, we hope you can optimize your videos and improve rank on YouTube. However, if you don't want to invest this much time and effort into it, feel free to contact a digital marketing company for complete assistance.