With the temperatures starting to dip and winds getting chillier, you get a strange feeling that something good is on its way. Yes, indeed. It's the festive season once again. If you are an online merchant then, it is necessary for your online business to start preparing for this peak retail period. If you really wish to make the best of sales this festive season then, you require some preparation and planning to optimize your ecommerce online store in the best possible manner.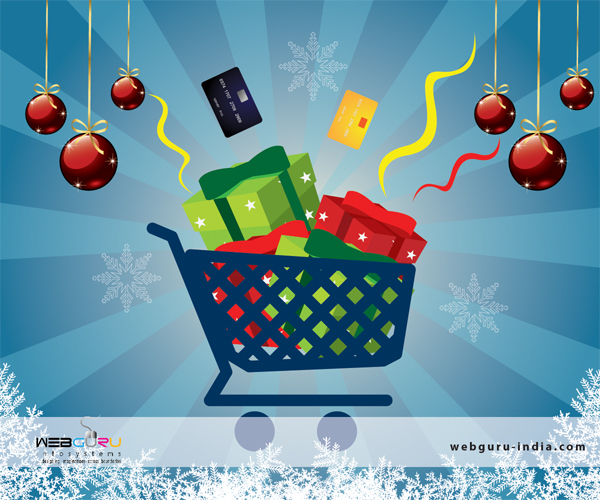 Create Separate Landing Pages
It is always a good idea for your online business to have separate landing pages for the services and/or groups of products you are offering. Customers always like it when they are redirected to the exact location related to their specific search. One important thing to consider here is that, the landing pages should include quality images that easily grab the viewer's attention.
Preparing a Promotional Calendar
During the Christmas and New Year holidays things get a lot hectic and busy which is why it always necessary to have proper plans for your ecommerce business activities. The preparation of a promotional calendar can help your online business in different ways. It helps you keep a track of the activities to be performed during the coming days like:
Dates for updating banners or images on your website
Dates to start and stop promoting your products and/or services
Dates to send out promotional email newsletters
Though, you may think that creating a promotional calendar is a tough job and consumes a lot of time but, it isn't like that. You can make use of Google Calendar to make your task a lot easier.
Keep Your Focus on Promotion through Social Media
Promoting your products and/or services through social media may not lead to direct sales for your ecommerce online business but, it certainly creates the exposure necessary to boost your sales. During the holiday season, you should focus more on paid advertising through various social media platforms like Facebook, Twitter, etc. to gain more reach and make your products and/or services visible to people all over the world.
It is also crucial to make sure that your products and/or services should be accompanied by quality content and rich images to create an interest and engage people.
Holiday Email Promotion
Sending out emails or newsletters on a frequent basis during the holiday season is more than necessary compared to other times of the year. However, you should always try to maintain a consistent holiday messaging along with the visuals throughout all your promotional materials to create a feeling of trust and confidence.
Instead of being too pushy, try to highlight on the promotional offer within the email or newsletter by using eye-catchy colors or graphics. A little bit of information about the products and/or services can be included as it helps the customers to understand how they can get benefitted by purchasing or availing your products and/or services.
A Creatively Designed Video for the Holidays
A creatively designed video can go a long way towards promoting your brand among the crowd. You don't need a huge budget to create a stunning video for the holiday season. All you need is a little bit of creativity, intelligence and proper use of graphics to create a compelling video for the audience.
In the present day world, where people are always short of time, a promotional video of short duration for the holiday season can certainly increase the interest of people towards your product and/or services.
Introduce Deals and Discounts
Majority of brands all over the world offer amazing discounts and deals on their products and/or services during the holiday season. You can also adopt this strategy and offer your customers with specific discounts on your offerings to drive more sales.
You can also introduce a 'Buy 1 Get 1' offer in case, some of your products and/or services haven't produced good sales results.
Wrapping Up
Instead of focusing to compete with the big online ecommerce sellers, your primary aim should be to prepare your ecommerce shopping cart website in such a way that easily attracts and engages the users. Your ecommerce store should be complete and ready to handle the vast amount of visits expected during the Christmas and New Year season. If you have any more suggestion, feel free to suggest by putting forward your comments.