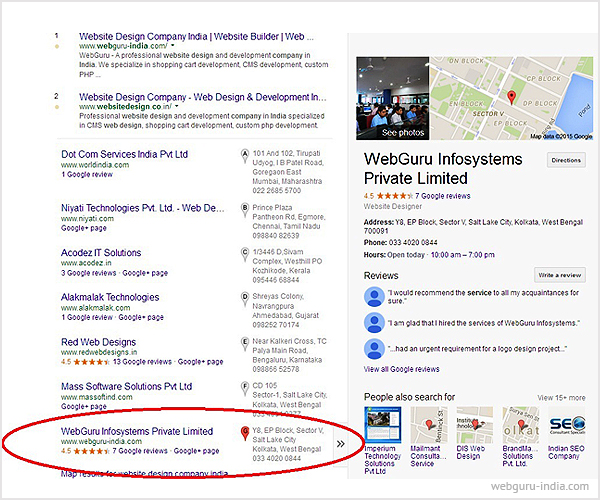 Local Search Engine Optimization addresses this need for citations as its purpose is to increase visibility of your local business in Search Engine Results Pages (SERPs) within a particular targeted geographic region. The main focus lies on "local intent" and queries having geographically related keywords that return results in Google, Bing or other search engines.
Citations can be a quick win as they help customers find your business. Citations impact local search ranking strategies as search engines count on the consistency of your business related information in online databases. Every local business may not have a website to optimize, but all have business contact details as well as the ability to create citations.
What are Citations?
Citations can be defined as mentions of business names and addresses on other webpages – even if there are no links to the websites. An online yellow pages directory can be referred to as an example of a citation as here your business is listed and not linked to. Citations can also be found on local chamber of commerce pages or on a local business association page that includes your business information, even if they are not at all linking to your website.
These factors are a major element of the ranking algorithms in Google and Bing. Other factors being the similar, a business with a greater number of citations is likely to rank higher than businesses with fewer citations.
Citations from well-indexed and well-established portals such as, Superpages.com help improve the degree of certainty the search engines have about the contact information and categorization of your business.
Types of Citations
Structured – The most common citations are found on business listing sites, such as superpages.com, yellowpages.com, yelp.com, etc. These are called structured citations.
Unstructured – Citations are often found on newspaper sites, blogs, event listing sites, government websites, job sites, etc. These are known as unstructured citations that can be really important to your local rankings.
Importance
In less competitive niches, such as electrical or plumbing, citations are particularly significant as in such fields many service providers do not have their own business websites. Without much other information, the search engines rely a lot on whatever information they can find.
This feature also authenticates that a business is part of a community. It is difficult for people to fake membership in a chamber of commerce or a county or city business index, or being written about in a popular blog or local online newspaper. Citations and links from these types of websites can noticeably improve your local search engine rankings.
In local SEO services for small businesses, quality and accurate business listings are essential factors that impact your business's local rankings. Investing time in cleaning up duplicate listings, imprecise information and creating new listings can for many local businesses succeed.