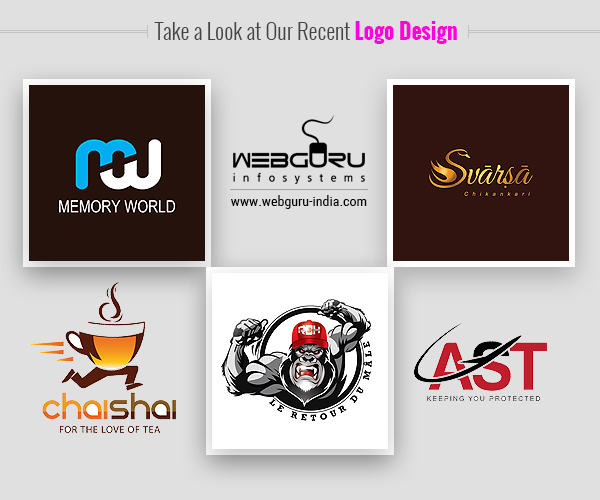 Logo design is an art that needs a lot of research and experience to master. Over the years, we have honed our skills and improved ourselves to create some of the finest logos for our global clientele. From polishing our designs to improving our methods, we have been constantly adapting to the needs of our clients. Our expertise ranges from the simplest and most minimalist designs to more elaborate illustrative logos, we have successfully delivered it all with the utmost proficiency. Our team of designers collaborate with the analysts and project managers to create something unique for your business.
A logo is the crux of every business and it is the very first identity for a new customer. Just as a well designed logo can aid in drawing more customers, a complicated and irrelevant one can have adverse effects. Our way or designing is very unique. Even before we start designing, we first carry out an extended research to check the client's business and see if he has any specific requirements for his logo. Only upon an elaborate discussion with the client do we proceed with the logo design services. Among the myriad logos we have designed, here are some of the most appreciated creations of recent times.
Svarsa
This ornate logo displays the perfect amalgamation between text and graphics. Here an image of the swan has been incorporated into the name of the company to provide a royal look. For this fashion apparel and jewelry supplier, we built a simple yet elegant design that suits their nature of business. The logo is pleasant to look at and is not too fussy at the same time, thus catching the eye instantly.
Memory World
For this supplier of storage products like pen drives, hard drives, etc. we chose to use the initials M and W in the design in a clean and minimalist way. However the intention was to put them together in such a manner that resembles a secure union just like in case of a storage device. Our designers used two main colors to create a unique logo that was relevant to the nature of their business.
Chaishai
Just like their unique tea delivery service, we wanted to create a standout logo for them. Our designers got to work with the analysts and came up with this interesting take on a delivery man where we replaced the torso with a cup of tea indicating the nature of their service. The logo also represents how speedy they are in reaching the clients.
AST
AST supplies and assembles aeroplane parts. Hence we decided to incorporate the aeroplane into the logo so that people can get an overview of their business. The logo is otherwise simple with just the initials.
Le Retour Du Male
This is one of the most prominent illustrative logos we have designed in recent times. The image of the gorilla has been completely illustrated and used in the logo keeping the client's requirements in mind.
With an experience of over 10 years in this field, we have delivered beautiful logos all around the world and wish to continue doing so. Our designers are extremely proficient with all kinds of logo design works and can deliver high quality designs in a timely manner.