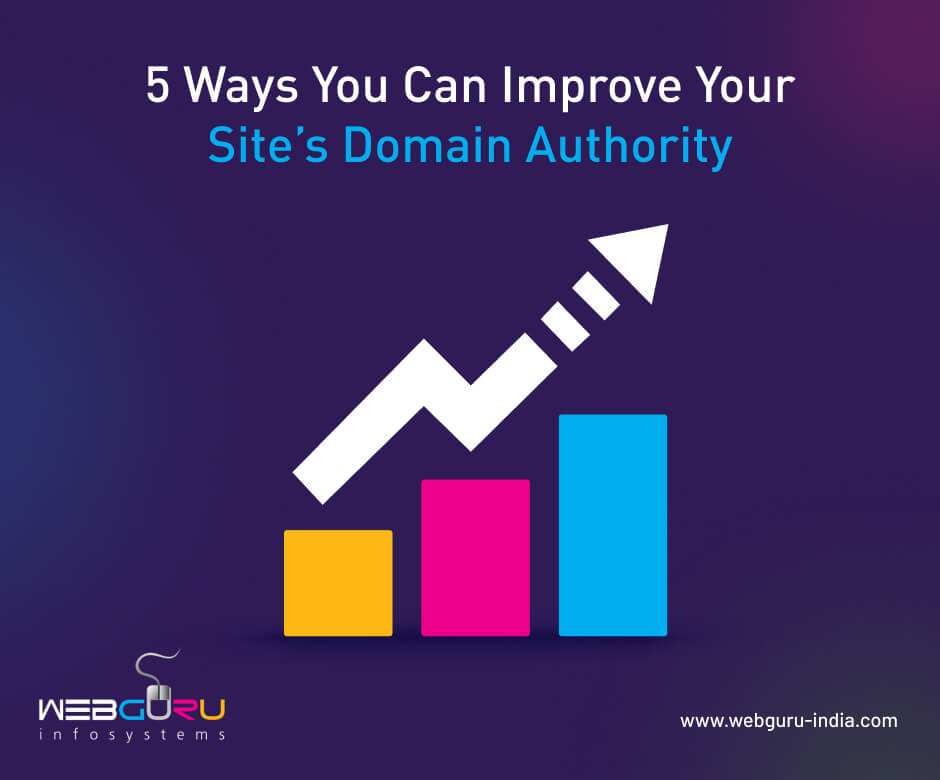 Domain Authority (DA) is a measure of how strong your website is compared to everyone else's. It is essentially a rating scale for websites, and is one of the many factors that predict how highly your site will rank on search engines. It's a scoring system created by Moz that judges a site's strength and relevance, and the greater your score the better your site's chances of performing well on search engine result pages. You can also think of your DA score as a quick indicator of your website's SEO health. When you launch a website, you typically don't have almost any domain authority. Improving it takes steady work.
What's a Good Score and How Can You Improve It?
Improving your website's DA score isn't a simple process. It is time-consuming, and may sometimes take months to show improvement. The score scale is logarithmic, which means the higher your score gets, the more difficult it becomes to improve. It is measured on a scale with a maximum score of 100. While there is no objectively "good" DA score that can be used as a benchmark, a score of 70-90 is considered pretty good. 50 is considered an average, and anything below it warrants inspection into what's possibly going wrong. You can use the free domain SEO analysis tool from Moz to find your DA score as well as several other useful reports on keyword ranking, backlinks, and competitors.
Here are 5 tips from successful digital marketing companies on how you can improve your domain authority score.
1. High-quality External Link Building
Backlinks play a significant role in determining the DA ratings off your website. According to a study by Ahrefs, about 66.31% of the web pages reviewed didn't have even a single backlink, which means they get very little referral traffic. Content marketing is a great way to build links and get your site a wider exposure across the internet.
Write guest posts on third-party blogs or other digital platforms, preferably those with a high domain authority and high traffic – they can significantly help you improve yours as well. Further, you can also look at your competitors and understand what kind of links they are using that seem to be working well. Try to acquire links through the same websites. Start with local SEO, as it can be a very good foundation for link-building. Mentions (or citations) from local businesses tend to work well for search engine algorithms. You can also consider using online business registries like Foursquare and Yelp to input your business information, as this really helps in building local SEO backlinks.
Identify your top sources for inbound links, and then find similar backlinking opportunities. Remember, it's not about the quantity of backlinks you get, but their quality and relevance. Thousands of insignificant backlinks won't necessarily do your site any good.
2. Fewer Spammy Links
While inbound links are important for your website, links that have been taken from spammy websites can do more harm than good, significantly lowering your DA. Search engines may also penalize your website. Analyze the backlinks you have, and ensure that the most interesting and high-quality sites with backlinks have a do-follow. This significantly strengthens your domain authority, pointing out to search engines what sites are linking back to you.
Use tools like Moz and Ahrefs to conduct full link audits. After that you will be able to identify backlinks that come from low-authority or untrustworthy sites that use spam networks and black-hat SEO tactics, which you can then remove or disavow. These tools can also help find 404 errors on your page because you may have deleted a page that has a few inbound links. Never leave a broken link as it is, instead redirect it to a new, relevant destination on your site.
3. Creating Exceptional Content on Your Niche
There is no alternative to authentic, well-researched, and helpful content. Dedicate as much of your content as you can to the specific niche of your website or business. Write about every tiny detail that it focuses on. If possible, make sure people treat your website or blog as an authority on your chosen topic. Write frequently, multiple times a week, and keep your content error-free. The logic here is that the information in your site is not only answering queries on the topic that users may have, but also providing them with solutions. Which means more and more people want to visit your site, which is very good for your domain authority. Most importantly, it makes your site extremely "link-worthy". The more people share your content among their peers, the more likely it is to get backlinks from high-authority websites.
You can go ahead with multiple kinds of content, including short & long-form articles, infographics, videos, podcasts, and more. Write about relevant statistics in your field that people may find interesting. Start by analyzing the most popular pages on your website to understand what people actually want. When you include quality articles and images, others will want to refer to them in their blogs as well. More the people that link your content, the better for your DA score.
4. Improved Internal Linking
Focus on your site's internal linking, as this can also significantly improve the user experience and hence the DA score. With proper linking throughout your site across well-chosen keywords, you can keep visitors engaged for longer and decrease bounce rates. Internal links also make crawling your site easier for search engine bots, which helps keep all of your pages indexed. Proper internal links also serve as authority signals for your pages, giving a vote of confidence to search engines that a certain page is trustworthy. Tools like AIOSEO can significantly help creating link reports and generating suggestions for further useful internal links.
5. Creating a Fast, Well-optimized & User-friendly Website Design
The final thing you can look at to improve your site's DA score is your website itself – specifically its loading speeds and user experience. You must make sure during the development process that your website is well-optimized and loads quickly. This can be done by using better, more optimized designs and resources. Either way, a poorly designed website is also not a choice, so you must be smart in designing your site.
Loading times can be different for PCs and mobiles, and you must consider both. DA scores also take into account how smoothly your website works on smartphones and other mobile devices. Make sure you have implemented a mobile-responsive design, with mobile-friendly content. Since the number of users accessing websites through mobile devices is increasing every day, it is important that your website functions well across all mobile devices and loads quickly.
Also consider creating and adding a sitemap with all of your important pages. This will let search engine crawlers navigate your site better, making sure nothing is missed out. And make sure your site is completely secure. Implementing SSL is the first step. Besides, you may also use high quality security plugins and external firewall services to ensure your website is secure.
Conclusion
Domain authority is a very important metric for your website. However, you can't directly control it – all you can really do is put all of your pieces right and create a website and content that is actually helpful. Conduct competitor research as well, and understand what the more successful ones are doing right. Do the hard work that both Moz metrics as well as Google will identify. Set out with a long-term strategy, and with the help of these points, you should be well on your way to improving your website's Domain Authority.
Related Article: Domain Authority: Everything You Need to Know