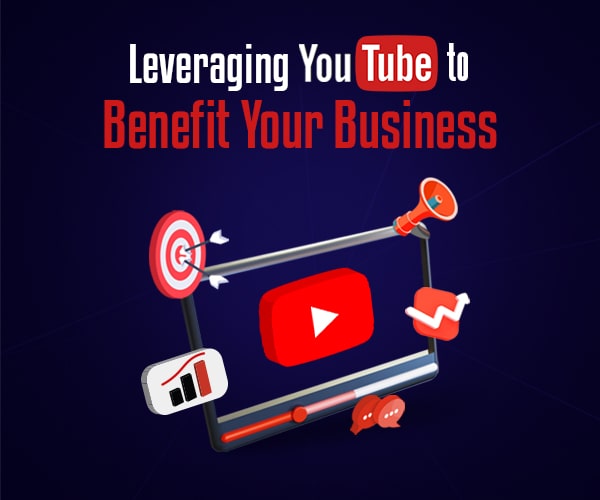 In recent years, YouTube has exploded in popularity and has become one of the most visited websites in the world. According to statistics from 2021, YouTube has over 2 billion logged-in users every month and billions of hours of content are watched on the platform every day. This trend shows no signs of slowing down, with the platform consistently ranking as one of the top social media sites in terms of user engagement and time spent on the site.
So, what has contributed to the growing popularity of YouTube? One of the biggest factors is the convenience and accessibility of the platform. With the widespread availability of high-speed internet and smartphones, people can easily access YouTube from anywhere and at any time. This has made it a go-to destination for entertainment, information, and education.
Another factor that has contributed to YouTube's popularity is the diverse range of content available on the platform. From music videos and movie trailers to educational lectures and vlogs, there is something for everyone on YouTube. This diversity has allowed the platform to appeal to a wide range of demographics, from younger viewers looking for entertainment to older viewers seeking information and education. And this appeal has allowed digital marketers too to understand how it might be leveraged to benefit businesses.
How Youtube Can Benefit Businesses
With the growing popularity of YouTube, it's no surprise that businesses have started to take notice and are using the platform to reach new customers and grow their brand. Here are a few ways YouTube can benefit a business.
1. Increased visibility:
With over 2 billion users, YouTube is the second most visited website in the world. By creating a YouTube channel for your business and consistently uploading high-quality content, you can increase your visibility and reach a larger audience. When people watch your videos and interact with your content, they become more familiar with your brand and are more likely to remember it. You may read this blog to find useful tips to boost views on your YouTube channel.
2. Improved SEO:
YouTube is owned by Google, which means that Google favors YouTube content in its search results. This means that by creating and optimizing your YouTube videos, you can improve your website's SEO and increase your chances of ranking higher in search results.
3. Enhanced credibility:
By creating informative and valuable content on YouTube, you can establish yourself as a thought leader in your industry and enhance your credibility. This can help build trust with potential customers and drive sales.
4. Flexibility:
YouTube provides businesses with a lot of flexibility in terms of the type of content they can create. This flexibility allows businesses to showcase their products or services in a way that resonates with their audience.
5. Increased customer engagement:
YouTube allows businesses to engage with their audience through comments, likes, and live streams. This can help build a community around your business and encourage customer loyalty.
6. Increased website traffic:
By including links to your website in the description of your YouTube videos, you can drive traffic back to your website. This can help increase your website's visibility and potentially lead to increased sales.
7. Cost-effective advertising:
YouTube offers a number of advertising options that can help businesses reach a wider audience. These options are often more cost-effective than traditional forms of advertising, making it an attractive option for businesses of all sizes.
How to Leverage YouTube for Your Business
Here are a few ways that you can leverage YouTube for your business:
1. Create a YouTube Channel
The first step in leveraging YouTube for your business is to create a YouTube channel. This is essentially a digital storefront on the platform where you can upload and share your videos. You can customize your channel with a banner, logo, and branding elements to make it look professional and represent your business.
2. Create Engaging Video Content
Once you have set up your channel, the next step is to start creating engaging video content. This could be anything from product demonstrations and tutorials to behind-the-scenes looks at your business and industry insights. The key is to create content that is valuable and interesting to your target audience.
3. Optimize Your Videos for SEO
Just like with a website, it's important to optimize your videos for search engines so that they can be easily discovered by your target audience. This includes using relevant keywords in your video titles and descriptions, as well as adding closed captions and transcripts to make your videos more accessible to a wider audience.
You can also read our other blog on How to Get Your Videos to Rank for further information.
4. Create Great Thumbnails
Creating great thumbnails is important for a number of reasons. First and foremost, thumbnails are the main visual representation of your video on YouTube, and they are often the first thing that viewers see when they are browsing through search results or suggested videos. As such, having an eye-catching and visually appealing thumbnail with big fonts and contrasting colors can help to grab the attention of potential viewers and entice them to click on your video.
5. Provide Clear CTAs
CTAs, or calls to action, are statements or requests that encourage the viewer to take a specific action, such as visiting a website, subscribing to a channel, or purchasing a product. By including a clear and compelling CTA at the end of your video, you can encourage viewers to take a desired action, such as visiting your website or making a purchase. This can help to increase conversions and drive revenue for your business. If you include a CTA in your videos encouraging viewers to sign up for your email list, you can build a targeted and engaged audience that you can then market to and sell to in the future.
6. Promote Your Videos
Once you have created and optimized your videos, the next step is to promote them to your target audience. This could include sharing your videos on your social media accounts, embedding them on your website, and using paid advertising to reach a wider audience. Read our Video Marketing guide to get started.
7. Engage with Your Audience
One of the benefits of YouTube is the ability to interact with your audience through comments, shares, and likes. Be sure to regularly check and respond to comments on your videos, as this can help to build a sense of community and encourage engagement with your brand. Also, consider hosting live streams to engage with your audience in real time.
8. Utilize YouTube's Advertising Options
YouTube offers a number of advertising options that can help you reach a wider audience. These include display ads, overlay ads, and TrueView video ads, which allow users to skip the ad after the first five seconds.
9. Collaborate with Other Creators
Collaborating with other creators on YouTube can help expose your business to a new audience. Look for creators in your industry or with a similar target audience and see if there are opportunities to work together on a video or series of videos.
10. Utilize YouTube's Analytics
YouTube has a built-in analytics tool that can help you track the performance of your videos and understand your audience. Use this tool to see which videos are performing well, where your audience is coming from, and what they're interested in.
Conclusion
YouTube is a powerful platform that can be used to reach a wide audience and grow your business. By creating a YouTube channel and creating engaging video content, optimizing your videos for SEO, promoting your videos, and engaging with your audience, you can effectively leverage YouTube to achieve your business goals. So, it is a great opportunity for businesses to leverage this platform and reach out to a wider audience.