Home Blog SEO Services How To Proceed With Local SEO To Spell Success
How To Proceed With Local SEO To Spell Success
24 Jun / 2015
19,651 views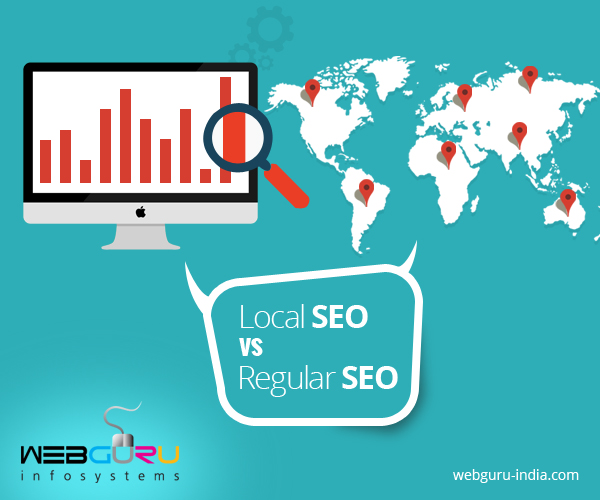 In the race to stand 1st in local search results, one must use some tactics. It is like playing a chess game. However, many companies have yet to accumulate all their chessman on the board to win the game.
Consumers prefer to purchase many products from local brick and mortar stores instead of relying on Amazon, Flipkart or other e-store giants. If you own such a business, it's better to have an online presence. According to a study by HubSpot, 46% of all Google searches are looking for local information and 72% of consumers visit a store within 5 miles after conducting a local search.
Here's a study on the benefits of local SEO for any business. You may take a look.
Before we move on to discuss how to optimize your website with local SEO services, let's take a look at what it actually is.
What is Local SEO
Local SEO services denotes the practice of optimizing a site for a specific geographical location. That way, it receives brand awareness, traffic, and leads from local searches.
If you are still confused about regular SEO services and local SEO, the following passages will help to clarify your doubts.
Regular SEO Vs Local SEO – How are They Different?
Regular SEO

Search Engine Optimization or Global SEO includes procedures that make a website search engine friendly
SEO drives organic traffic and increases online visibility of the website
If you consult any top SEO agency, the professionals will invariably point out Two prime areas of focus – on-page SEO and off-page SEO. On-page SEO focuses on several aspects like the page title; meta tags; URL structure; sitemap, page content etc. Off-page SEO improves the online visibility of websites through various tools and techniques like viral marketing; link building; social media marketing.
Local SEO
When a company focuses on market segmentation, then the respective company website should concentrate more on driving traffic from the targeted territory.
Local SEO is done for the purpose of optimizing a website for improved ranking for the local searches.
Local SEO services usually include additional techniques like Google business listing, page optimization based on location based keywords.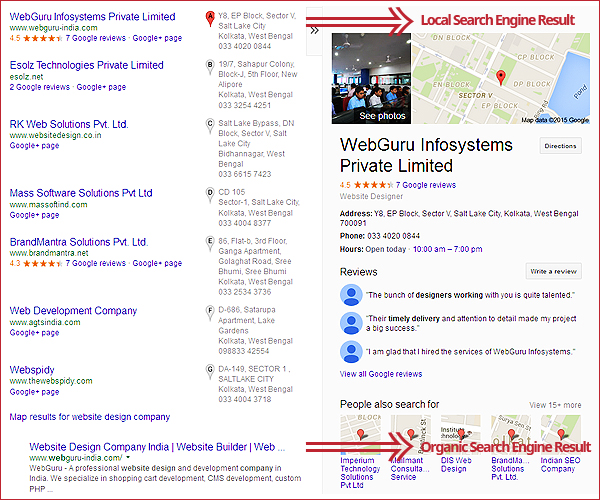 Important Areas to be Focused
On-Page SEO
Use your location (State or City in the landing pages)
If you have a mobile optimized; user-friendly website with unique and sharable content, then it is recommended that you build your domain authority carefully that will help with your ranking in the future.
Mention detailed address on your Home page and rest of the pages so that Google and other major search engines know that you are a local based business
Using ALT text for images is one of the strategies of local SEO which is similar to regular SEO. Through this you can target some keywords that users type to search for any service/ product that you offer
According to Google's new mobile algorithm, your site must be mobile friendly
Write fresh blog contents with long tailed keywords, and then promote them on Google +
Correct Google+ Local Listing
Consider Google as your Big Daddy. Tackle this listing first and with utmost correctness. Try to get legitimate reviews on Google + and this will help you to rank better. So, go ahead and ask your clients to give nice reviews.
Local City in Buisness Name
Adding the name of the city to your business name will fetch you good ranks in Google's Local Search. Although, this lowers the brand impact, but serves its purpose otherwise.
Wrapping Up
A study by Infidigit reveals that queries including "near me" phrase have grown 150% times more than the earlier years. Also, 74% of people who look for something in vicinity visit the store on the same day! No wonder that the experts of digital marketing services stress on maximizing local SEO effort as it ensures outstanding results for businesses.