Home Blog Ecommerce Website Development Importance of Shopping Cart Development in Ecommerce Website
Importance of Shopping Cart Development in Ecommerce Website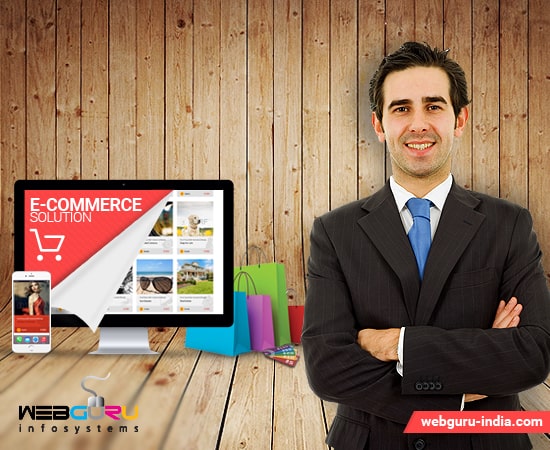 The growth of the Internet as a commercial medium gave rise to a new trend – Ecommerce. It is a concept of selling and buying products through online. When launched, it was seen as a profitable opportunity for businesses to expand their operations and grow exponentially. For customers, it was a pleasure to sit on the couch, choose the products from various brands while navigating a number of ecommerce websites and put into the shopping cart. The trend rose to great heights, and today we see a drastic change in the shopping habits of the people. As Ecommerce industry continues to grow, we are witnessing a gradual elimination of the physical stores.
E-stores are designed specifically using shopping cart development technology to exhibit a huge array of products to the users to facilitate their buying decisions. Through the clear demonstration, they find it easier to select their desired goods according to the utilities and physical specifications. No ecommerce website can run smoothly while handling such a heavy user turnout without a digital shopping cart. With the support of a shopping cart, not only an online business wins credibility by ensuring maximum customer satisfaction, but also lands on the positive side in terms of traffic building and revenue.
Here are some of the benefits of the shopping cart:
Business Advantages
Shopping cart development maintains a clean and organized record of the transactions that takes place, so as to prevent any sort of confusion.
It helps in efficient management of the customers during peak hours. Without it, the overall purpose of Ecommerce to ensure convenience remains unachievable.
A shopping cart makes an ecommerce website to function better and offers a range of beneficial features, such as back-end tracking, inventory tracking, wish lists and coupons.
The integration of a shopping cart into a website enhances the flexibility and working of the portal, which act as a magnet and pull maximum customers.
Customers find it super-easy to track and process the multiple orders with the presence of an shopping cart. No unnecessary repetitions, which are a big turn-off for the customers. A business is likely to attract more customers if it is making a better choice of merging a digital cart.
Customer Advantages
An ecommerce shopping cart simplifies the payment making process by acting as a facilitator between the payment gateways and the main website. It also acts as a caretaker of the customers,helping them to find their way to various facilities.
A well-constructed website with a robust shopping cart caters well to the needs of the customers, which boosts its usability and improve its ranking on search engines.
A digital shopping cart betters the efficiency of an e-store, providing rich and unparalleled user experience to the online consumers.
Making payments using a shopping cart is simple and straightforward. Customers aren't required to pay separately for each product. They can simply determine the total and pay it once.
There is no doubt that Ecommerce is the most wonderful gift by the technology. The comfort factor simply wins the heart. Above all, the way it benefits an online business and its growth is simply amazing.