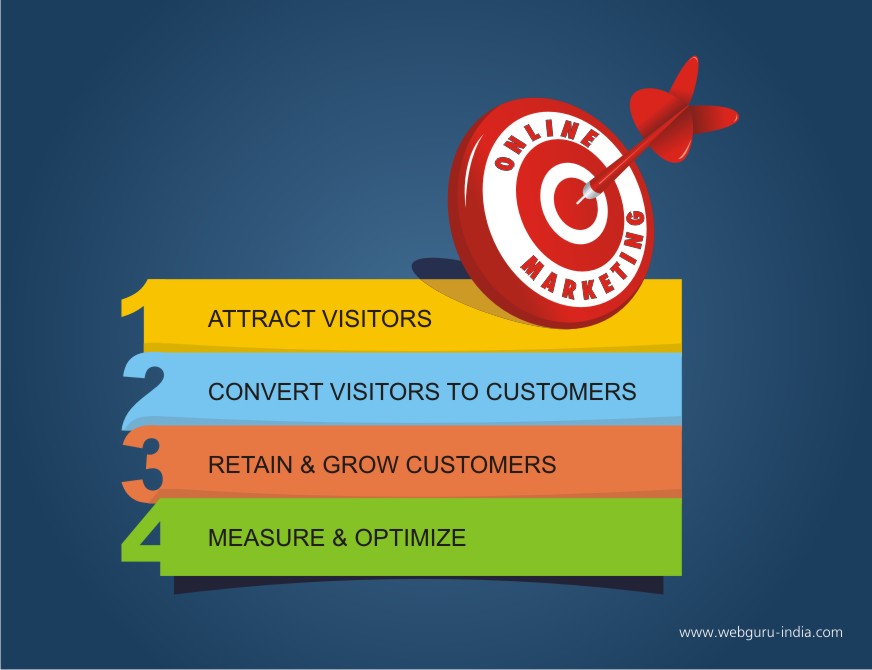 Yet another digital marketing blog! Before you utter the earlier sentence with a deep sigh, let us tell you, this blog is not about those clichéd benefits of digital marketing or the types of digital marketing.
Today, we will discuss something really interesting and highly useful. We will outline some crucial tools that will help you to save a significant amount of time all the while fine-tuning your marketing efforts.
Before outlining the tools, let's deal with the format of the content. This blog is going to be really informative (we mean, long!), so we don't want you to lose it midway. For your convenience, we will categorize the tools based on the marketing techniques, for instance, the tools for SEO, email marketing, social media marketing, and so on.
All set? Cool, let's dive in then!
Search Engine Optimization Tools
Digital marketing seems incomplete without SEO. Once you get some initial exposure through paid marketing, you sure want to rank high organically and be a trustworthy destination for your customers? With a variety of tools, like the following, available in the market, it's not any difficult to boost your search engine presence.
1. SEMRush
SEMRush has a lot of built-in digital marketing tools that can help to improve your search rankings and keep a track of the efficacy of your SEO strategy. It also helps to track your competitors. So you can monitor your competitors' fluctuations, pull their backlinks, and execute a thorough competitive analysis through this tool.
2. Moz
Moz has two products to help the customers – Moz Pro and Moz Local. The former helps you with the classic SEO practices like monitoring link building strategies, tracking ranking on search engines, developing content marketing strategies, and so on. And Moz Local will help you to effectively improve local SEO listings. No wonder that this is the first choice for the top SEO agency professionals.
3. Screaming Frog
Screaming Frog can thoroughly crawl the websites. You can use this spider tool to check if you got any broken links or pages, wrong redirects, and so on. Fixing these will ensure a quick win.
Email Marketing Tools
Though it sounds quite old-school, email marketing still plays a crucial role in digital marketing. When you launch a new service or product, you can send a customized email to all your loyal and potential customers informing them about the benefits of your service/product and pricing details.
Quick fact: email marketing is used by more than 80% of B2C and B2B companies (source: Neil Patel).
Here are some effective email marketing tools:
1. MailChimp
With more than 11 million customers (source: techcrunch.com), MailChimp is considered to be the leading email marketing providers in the world.
Pro tip: If you are starting a business and don't have more than 2000 subscribers & don't need to send more than 12,000 emails per month, opt for the free plan of MailChimp!
2. Marketo
If you want to take email marketing to the next level, Marketo is the right solution for you. It offers a diverse array of digital marketing tools, but email marketing is a major segment in it.
3. GetResponse
Rush with the trend of automation with this advanced email marketing platform. GetResponse analyzes specific trends and consumer behaviour from your recipients' list to trigger unique and engaging messages that carry immense value.
Content Marketing
Streamlining your content calendar is a must if you want to reach your audience more frequently and survive in the competition. Here are a few tools to support your efforts:
1. Trello
This is a great organization tool and actively helps your content creation efforts. For instance, you can share a blog post on Trello before publishing it. It will help other members in your team to review it and pitch in their thoughts. You can modify the content accordingly before making it live.
Of course, you can make use of traditional sharing tools like email, but for a professional and organized approach, Trello is the best pick. It takes only a few minutes to create a board and invite your entire team. Then simply post anything and everything related to your content marketing strategies and receive their feedback.
2. Kapost
Kapost is a platform that takes every step of the entire content marketing cycle into account. One of the most beneficial features of the platform is its ability to assess different pieces of content for different buyer personas. That way you can understand if your target audience will find your post engaging.
Paid Social Marketing Tools
Paid promotions help to pose your brand in front of a large audience and improve your web traffic & conversions. Check out a few tools used and recommended by PPC management company professionals:
1. Facebook Power Editor
Owned by Facebook, this tool helps to create and run extremely specific ad campaigns. Therefore, no third-party fee is involved if you want to use Facebook Power Editor to create and manage your ads. The platform features some detailed parameters to ensure you that you get the desired result without blowing out your entire budget.
2. Qwaya
This social media marketing tool helps to streamline your Facebook and Instagram ads. Qwaya lets you schedule your ads, integrate analytics and collaborate with your team. The best part? It helps you to A/B test your ads. This enables you to find the right message for your audience and make the most of your investment.
3. Twitter Native Platform
Brands often consider making an authoritative presence on Twitter. It has a really good segmentation functionality that enables you to target certain high-value keywords.
Organic Social Media Marketing Tools
Social media management tools as the following will help you in social media optimization and improve your organic reach. Check these out.
1. Wyng
Wyng is an engagement marketing platform that focuses on driving engagement through user-generated content, referral programs, contests, quizzes, hashtag campaigns and so on. This will effectively transform the way you communicate with your audience. It also has a built-in analytics dashboard to monitor the performance of any campaign.
2. Woobox
This tool emphasizes on interactive content. Woobox offers some turnkey solutions for running social giveaways and Instagram contests to boost brand awareness, reach, and conversions. From curating trendy hashtag entries to randomly selecting winners – the tool can help you maximize your marketing efforts without having to break a sweat.
3. Mention
We admit that this is not a traditional social media marketing tool. Still, we have put it in our list as organic social media marketing is not only about promotion but also about monitoring. And Mention can offer you a real-time social media monitoring service. You can set up alerts for your brand and competitors. You can check out each tag and mentions (without linking to your brand) that people are making on social media. That way, you can reach out to them, solve the problems, or feature them as satisfied client testimonials.
Display Retargeting Tools
Follow-up ads from the sites we have shopped or products we have browsed have earned huge popularity these days. These retargeting ads are the real saviours to bring back your bounced traffic or reach out to highly potential customers. Here are some must-have display retargeting tools:
1. AdRoll
This is a famous name in the retargeting space that grants an access over 500 ad exchanges covering all the major social media networks. The tool follows an easy-to-understand work approach: once a visitor browses through your site and leaves without making a purchase, AdRoll displays your ads on the sites that they visit later and can bring them back. The efficacy of the tool is reflected in some of the users' reports who have witnessed a 265% hike in sales or a 35% reduction in CPC.
2. ReTargeter
This diverse tool uses search retargeting, site retargeting and dynamic retargeting to maximize the results. Since ReTargeter has an access to customer behavioural data of over 150 top-rated retailers on the web, ecommerce brands highly value this platform.
Video Marketing Tools
With videos engaging more than half the web population, leveraging video marketing tools can help you reach a wide customer base out there.
1. Wideo
This is an online video platform that enables you to effortlessly create, edit, and share animated videos. Wideo gives you a perfect opportunity to personalize your ads, product demo, presentation, and tutorial based on the readymade templates.
2. Wistia
Wistia is an amazing platform should you look to host, personalize, and share videos across the internet. One of its best features is that you can include a custom CTA at the end of all the videos to drive web traffic to your specific web page.
Here're some handpicked ideas to get started with effective video marketing.
Analytics Tools
Without an analytics tool, you cannot understand the efficacy of your marketing efforts or modify these to maximize the impact. Most of the digital marketing tools have built-in analytics. However, an integrate analytics tool in your website will help you understand which platform or campaign is driving the most traffic to your site or helping in improving conversions.
1. Google Analytics
Google Analytics is a deeper insight into which platforms or social media campaigns are driving tons of traffic and adjust your future strategy. You can also find out which keywords are doing wonders in driving organic traffic. This is a one-stop platform to get a complete overview of your marketing efforts.
2. Kissmetrics
Kissmetrics tracks your website visitors throughout the conversion journey and generates a thorough report on each part of the funnel. This will help you to fine-tune your conversion process and increase sales.
HubSpot
We made a separate category for HubSpot as it is the king of inbound marketing. No stone is left unturned by this all-in-one marketing software and it can be an ideal choice both for the beginners and the pros.
HubSpot effectively brings your entire marketing funnel at one place by extending its support in the following realm:
SEO
Social Media
Blogging
Landing Pages
Lead Management
Calls-to-Action
Analytics
Email marketing
The readymade marketing templates of this CRM software are really handy for the customers.
Wrapping Up
Of course there're many more digital marketing tools out there apart from our extensive list. We handpicked these reliable and popular few that experienced digital marketing services provider vouch by. Hope you have found it useful!