If you are looking for effective ways to quickly expand your business, and sell more than what you are presently selling, adding a video promotion to your marketing mix is a must. Videos have become an important element for a successful marketing mix as social media has redefined marketing.
Conventional advertising is still very much a part of the marketing principles that businesses follow to promote their brand. But, the internet has revolutionized marketing and proved how online promotion through videos is helpful.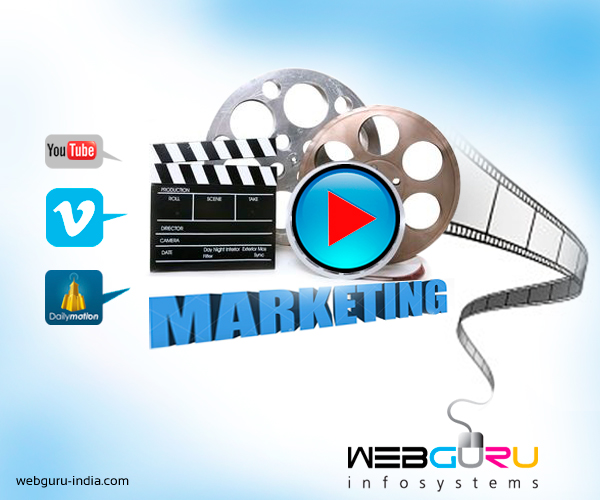 Video Marketing- A New-Age Marketing
No matter what you are promoting or what your position is, video marketing is going to have a bigger and more important impact on you, your credibility, your business and your brand. This is the right online marketing technique to adopt if you need to reach an audience, especially in a large number and via online mediums. More and more people are now becoming aware of several advantages of video marketing, and are using it widely for promoting their brand, products or services.
Impact of Virality on Social Media
Organizations or companies and even personalities rely on the influence of virality on social media. Virality is one of the key indicators whether a brand is efficient or not. To become viral by being shared, liked and commented on, the content published on a social platform has to be of good quality. Humorous, compelling or engaging content can make your audience buy your service or product. A video becomes viral because of its message or entertainment nature.
Effective Yet Inexpensive
Video marketing online has become one of the most economical and effective ways to promote a brand. Saying the business world is extremely competitive would be an understatement and getting an edge over your business competitors depends on the success of branding. Every company wants its brand to be the customers' first choice in the respective market. Videos for marketing, promotion or advertising can give business owners the edge they need.
You can see how millions of videos are being added to the internet each day and how they are making a big impact on the way people market their businesses online. And it's time for you to discover the undeniable power of video and why you should consider including it to your promotion strategy.
Here are 5 reasons why you should use video to promote your business:
1. Engaging, Fun and Informational
A video can help keep people engaging with your brand, especially if you put in a little humor. With it, you can share your brand personality through showing off the top features of your product. Nothing can be better than giving people the information they need as quickly as possible. Video, an effective internet marketing tool, is the best way to do that in an interesting manner.
2. Keeps Your Audience Interested
In place of writing pages of content, videos give you the power to promote your product or service visually while explaining subjects in half the time. Videos allow you to make something captivating for your audience to stick around and know about your company. The more appealing your video, the more opportunity you have to attract them to your marketing environment and expectantly encourage them to make a purchase at some point.
3. It's Easy to Influence People with Video
It is a great medium to let your audience know why they should buy your product. Do your best to explain why they should care about what you are selling and how it is going to benefit them. Using audio visuals also helps you win the trust of people as it creates an impression that a company is really serious and cares about its image and wants to draw attention. As you know, success begins with the first impression that your target audience has about you and this is the perfect way to create a favorable image.
4. Gives the Power to Reach Anyone
Thanks to the power of Google, the invention of YouTube and lastly Smartphones and computers, people can have access to any content or video, anywhere, and on any mobile devices. You can easily create a business YouTube channel and post fast informational videos, add videos to your website and create video ads. Having videos on multiple platforms will help you ensure that you can reach your audience anywhere.
5. Decision Makers Have No Time to Read Long Content
It may sound a bit harsh, but it's true. The decision makers in most organizations do not have time to flip through hundreds of pages on a website, or go through a lengthy white paper. They want the essential information presented in front of them within two minutes. Videos can get your message across swiftly and engage prospective customers who otherwise wouldn't have taken the time to call or fix an appointment.
Wrapping Up
People are hungry for information today, though want that fast. Therefore, they would prefer to spend 2-3 minutes watching a video instead of spending 15-20 minutes reading a write up. Moreover, videos help businesses communicate their USPs to their target audience in a very short time.
Another advantage of videos is that you can share them anywhere on the Internet and not only on your website to get maximum online exposure. Many video sharing sites such as YouTube get millions of hits a day. Best of all, videos can also be optimized to rank on the top of search engine result pages, thereby giving your company an instant exposure to a number of potential buyers .